The Golf Bachelor Party at Boulder Canyon
organizing a guys' trip for a groom-to-be?


Here's How to Plan the Second-Best Day of His Life
Pick the right venue, and a golf bachelor party has everything you need. Ridiculous fun. Friendly(-ish) competition, even for non-golfers. A beverage service cart with a sixth sense. And an incredible setting that reminds you how lucky you are to be alive — with a crew that's ready for anything.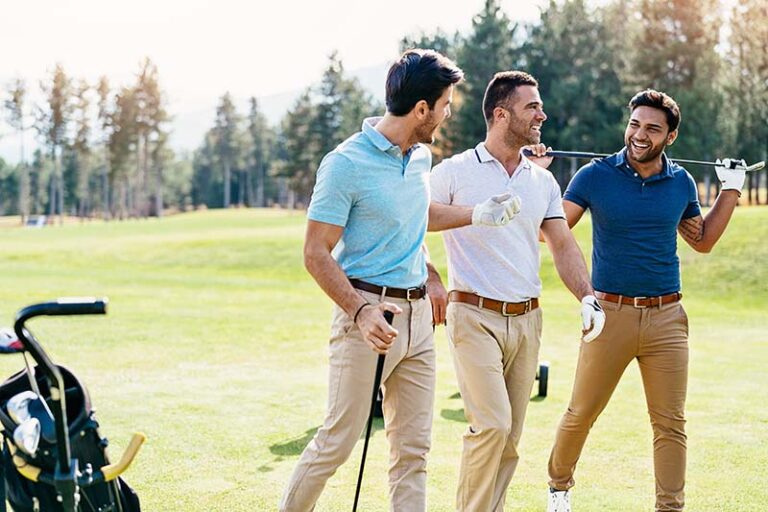 Nine or more players
Tee off from the best location in the Black Hills of South Dakota
Expert event planners help make your outing unforgettable
Beverage cart service on weekends and by prearrangement during the week
Available from April 1 to October 31
Picking the Right Venue Is the First Decision. And It's a Crucial One.
If you're an experienced golfer, you already know: not every course takes good care of a group like yours.
At the wrong club, the check-in desk wastes time on the process, keeping you from teeing off. Then, when you're walking the fairways, the marshal glares at you for raising your voice above a library whisper. Getting food or beverage service? It's a matter of luck.
You just feel plain unwelcome.
The good news: you can have a much better experience. It's out there, if you choose the right place to play.
The Golf Bachelor Party at Boulder Canyon
Organizing a group of upstanding gentlemen is a challenge. You're doing it because you're a good guy. Still, you'd love it if the experience was low hassle. That's where we come in. Partner with our expert planners, and let us help you organize the perfect outing.
Boulder Canyon is the most convenient location for golf in the Black Hills. Our course is 10 minutes from the restaurants, saloons, casinos, and entertainment of Deadwood and Sturgis. Looking for adventure? It's a short drive to some of the country's best fishing, hiking, and riding trails.
Every season, Boulder Canyon hosts hundreds of players who come in groups and who want a fun, high-quality experience. If you've never been golfing for a bachelor party, let our team guide you through the whole planning process. 
We've got an incredibly friendly staff, including marshals who keep the pace of play moving. Talk with us about creating an event that's more than just a round of golf. Want to begin on our challenging back nine? Play the front nine twice? Set up pin prizes? We can do it all. Plus, we've got trails leading right from the course into Black Hills National Forest, perfect for non-golfers to explore.
Make payment and check-in easy
We keep things fast and simple to get groups started. (A good thing for anyone shaking off last night's cobwebs.) That means having efficient check-ins, range balls prepped, carts ready, and tee times on time. Our events team manages it all because when you're not waiting around, you can have more fun playing your round.
We've got food and drinks handled
Boulder Canyon takes care of your golf bachelor party with a fully-stocked bar and restaurant. The clubhouse offers seven screens for watching the big game and an expansive deck overlooking the Black Hills National Forest. Talk with us about arranging beverage cart service, a buffet, or a group meal as part of your event.
Travel light thanks to the golf shop
Boulder Canyon has rental clubs available for players who need them, and our shop offers the latest in golf accessories, merchandise, and apparel. It's a perfect opportunity to get pin prizes and souvenirs — or a custom shirt, hat, or towel with your group's design.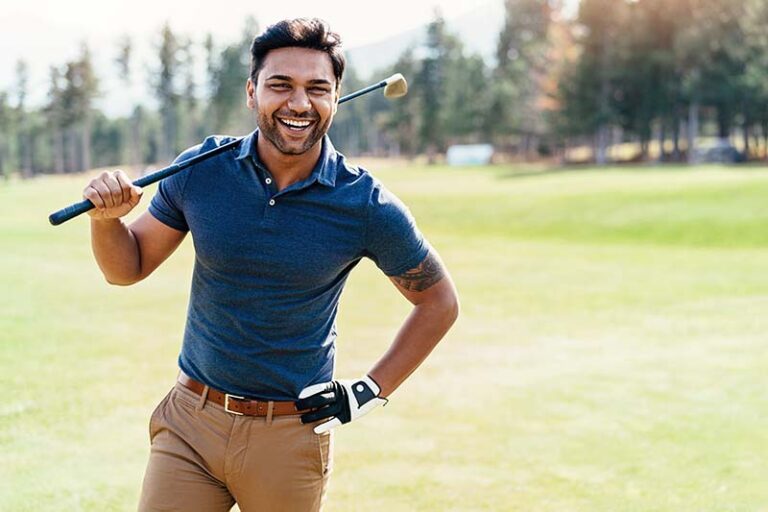 A Sample Three-Day Itinerary for Your Golf Bachelor Party
Boulder Canyon will work with you to finalize your plans. If you aren't expecting to drive, we can recommend several options for transportation.
Coming during an event, like the Sturgis Motorcycle Rally, Days of '76 Rodeo, or Deadwood Jam? Be sure to arrange dining and hotel stays far in advance. Get recommendations for the best of the area with our guides to Deadwood, Sturgis, Spearfish, and Rapid City.
Most bachelor party groups like to stay in the middle of the action at one of Deadwood's hotel casinos. Prefer a big house for the entire party? Check out luxury vacation rentals in Apple Springs. There's nothing more convenient than being right on the golf course.
You don't have to wait until the day of your tee time to visit. Come and hit a couple of buckets from the driving range. Then, swing by The Sports Bar and Grill and relax with a view of the Black Hills National Forest. Fair warning: our food is so good it may make you forget about dinner reservations.
Otherwise, plan for a group meal back in Deadwood if you're going to hit the tables, or explore options in Sturgis and Spearfish.
Tee off at Boulder Canyon Golf Club with your crew. As you walk the course, take in the immaculate greens, wild grass meadows, and ponderosa pines. Know that you made the right call being here.
Grab lunch, and then decide: are you looking for excitement or relaxation? The area offers rock climbing, fishing, hiking, spas, music, and tourist attractions, among other entertainment.
Afterward, head back to the hotel, get cleaned up, and go enjoy the nightlife in Deadwood.
Plan a group trip out to Mount Rushmore, Devil's Tower, or the Badlands National Park. Want an alternative? Take a four-wheeling ride along 350 miles of ATV-only trails that run throughout the Black Hills. Anyone who's up for an adventure is going to have an experience they'll never forget. End your trip back in town with one last meal together – at least until the wedding.
We Make It Easy to Have a Great Time. Let Boulder Canyon Plan Your Golf Bachelor Party.